Expertise
By maintaining a network of the most connected travel information resources and transactional services including, agency back office, reservation, credit card and expense allowing our customers to perform and receive:
Standardized reporting
Business intelligence and analytics
Data acquisition, normalization, and warehousing
Automated fulfillment and traveler messaging
Our experience, best practices, and proprietary technology have helped transform labor intensive reservation, back-office and procurement functions into a strategic business advantage for our customers.
Innovation
Our innovative approach to on-boarding customers helps you achieve the exact outcomes you're seeking from the moment we go-live with your solution. Our extensive experience enables us to approach each new solution with the knowledge gained from previous implementations, which can help to accelerate implementations and program success.
We also understand the importance of security and compliance when it comes to processing data. The IT infrastructure that Cornerstone utilizes to operate our solutions is designed and managed in alignment with security best practices and we, along with our data center, follow IT security standards including: SOC2, SOC3, FISMA, and PCI management and decision making.
Million Unique Bookings Processed
MEET THE CORNERSTONE Team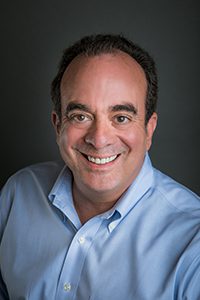 Dan Kroeger
EVP, Product Management & Engineering
ASHLEY RYAN
Vice President, Finance & Corporate Services
Kathy Frye
Vice President, Customer Success & Business Systems
MARK ABDOO
Vice President, Product Management: Travel Operations Platform
SHERI ELLIS
Director, Product Integration
BRAD FRANKLIN
Director, Information Security
JOSH CAMPBELL
Senior Director, Product Management
Cornerstone Information Systems is a leading provider of innovative travel and expense technology solutions. With over 30 years of experience, we specialize in cutting-edge software applications and providing expert consulting services in travel distribution. Cornerstone help clients streamline their operations, increase efficiency, and deliver exceptional customer service. We are committed to staying at the forefront of technology and continuously evolving our solutions to meet the changing needs of the travel industry. At Cornerstone, we are passionate about technology, travel, and delivering results.
Our Technology Partners
These are just some of the technology partners that help make your travel automation solution a success.